RELATED THEMES
economics
environment
industry
OTHER LOCAL THEMES
agriculture
culture and customs
education
environmental knowledge
family life
festivals
health
history
identity
migration
resettlement
social relationships
tourism
water

BACKGROUND
introducing the area

forestry

quotes about forestry


key testimonies featuring forestry

Forests in the Klodzko Valley have changed considerably throughout the twentieth century. A landscape that was once a mix of deciduous trees and arable land has become one dominated by spruce. The high proportion of spruce (approximately 90%) was due to the development of the mining industry, particularly the ironworks at Stronie, Strachocin, and Stara Morawa. The industry needed wood, and in the rush to meet demand and increase profits, monoculture took over the forests: "only spruce and spruce everywhere, and that was a mistake". As one forester explained, "this secular, industrial use of wood is one of the reasons for lack of primeval forests in the area of the Klodzko Valley".
The preponderance of spruce left the forest vulnerable to pests, high winds and pollution. Three narrators had forestry experience and all noted that during strong winds, such as those in 1956 and 1961, the spruce trees were easily uprooted: "the forest lay down like straw, as if someone turned it all down to the ground ... the spruce has got shallow roots". The narrators also observed that spruce was particularly vulnerable to the pollution from the heavy industry locally, and across the border in Germany and the Czech Republic. Before long, the "forests were neglected like hell, a lot of dry trees".
All narrators observed an improvement in local forestry conditions over the last ten years, with much less pollution, more reforestation and most importantly: "mixed species forests are [being] introduced - the fir, the beech, the sycamore, the oak and all the minor species". Although these changes would take time to have an effect, there was a general optimism about the future of local forests: "everything is going in the right direction. Things are changing for the better." The one threat on the horizon, according to at least one forester, would be the re-privatization of the forest land.

top
quotes about forestry
"As far as I know, the [re-privatization] act is going to cover the grounds and realty taken away unlawfully from their owners by the State immediately after the war.. [the new owners] will know nothing about nature, the forest's needs . they will cut down trees, process wood and the fragile natural balance will be threatened."
Leszek, M/45, forester, Poland 45
"There is a saying: We weren't there, there was a forest - we won't be there, there will still be a forest. I think there's too much human interference in the forest."
Jan, M/60, former baker/hunter, Poland 12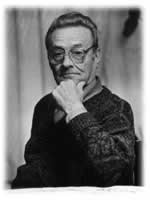 "As the saying goes, mother cuts as much bread as the children need, and so that some is still left. And the same thing has to happen in the forest. There is a rotation - you are allowed to cut down only as much as has grown . your task is to plant enough, so that there is a balance."
Bronislaw, M/66, retired forester, Poland 26
"The technology has developed, that's all obvious, but a horse will never be replaced in the forest. All these technological inventions are harmful to the forest environment; they damage the soil with those wheels. They are so wide; the soil will take years to recover. The horse is irreplaceable in the mountains, and will be for some time to come."
Miroslaw, M/70, retired forestry engineer, Poland 27
"In the middle of the twentieth century a new danger to the mountain forest appeared. It was caused by an inflow of polluted air from the south. A new generation of brown coal-fired power works, which have been established in the northern Checks, emit large quantities of sulphur. That led to dying-out of trees."
Kazimierz, M/45, forester, Poland 30

top