social change

quotes about social change


key testimonies featuring social change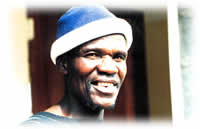 Although residents view their imminent removal as something that is likely to undermine, if not destroy, their age-old customs and traditions, it is clear that some significant changes in the life of the community have already taken place. In the words of one narrator: "those traditions which are practised now are few and they are practised differently." The scale of male migration for work must have had considerable social impact, with women taking on greater responsibilities and making more decisions. Now work in the mines has dried up and the men have returned home on a permanent basis, with further social as well as economic reverberations, although this is not explicitly discussed.
There is, however, a tendency for older narrators to say how much better life was in the past, predominantly in relation to law and order, and gender issues: women used to obey their husbands, and chiefs issued beatings to people which kept everybody in order. Today, it is said, people fight, children disobey their parents, and wives challenge their husbands. Some blame increased drinking for this, and claim commercial beer makes people drunk and quarrelsome as opposed to the locally brewed beer which made people "fat and happy".
Indeed, increasing exposure to commercialisation is perceived as a powerful force for change. Many narrators describe how initiation has become a commercial venture from which the teacher is the main beneficiary (see especially Lesotho 15). Previously initiation taught young people to respect others, something now seen to be lacking. Many parents are no longer in favour of sending their children to the initiation school, preferring them to attend church schools.
Nevertheless, the highlanders are seen as less touched by social change than those in lowland urban areas. One young woman (Lesotho 5) who lives in a village that will receive resettled people expresses the hope that they will bring back "olden, traditional" values to her village. She sees the erosion of the traditional Basotho lifestyle, such as changes in dress, as a matter of regret, and attributes it to the fact that "people have opted to live like white people" because they no longer have faith in themselves.
The planned follow-up collection of interviews with narrators post-relocation should shed some light on the extent to which resettlement has caused or exacerbated social change.

top
quotes about social change
"I think we have wronged our God somewhere, through our deeds on earth, because we do too many wrong things. We are jealous of one another. We don't love each other any more. Also there is [no] more respect. Before, any parent would scold any child in the village if they see them doing wrong. These days we hate each other and one cannot do that."
Tekenyane, M/74, Lesotho 4
"None of them respect elderly people. Their life is far different from ours. They do not even try to resemble our lifestyle. Anyway, maybe generations differ because even our parents used to complain that our lifestyle did not resemble theirs."
Mampaleng, F/78, Lesotho 26

top